A Lovoir Skin Body & Beauty Gift Voucher is the perfect gift for her, him or couples!
Purchase alone or with something from our Gifts and Wellbeing section of the online store to create a thoughtful gift basket or pamper box.
Choose between a Physical or convenient Printable Voucher
How long is a gift voucher valid for?

Our Gift Vouchers are valid for 6 months from date of issue.
My voucher has expired. Can I still use it?
We do have a grace period so if your voucher has expired please contact us.
Where can I buy a Gift Voucher?
For your convenience, you can order gift vouchers online or pop into the Spa at 45 Merrin Street, Avonhead. We can also deliver to a specified address of your choice.
How are the Gift Vouchers presented?
Our Gift Vouchers are beautifully presented in an embossed sleeve, so they look pretty! Physical Gift Vouchers also contain a Spa Treatment Menu. Digital Vouchers appear exactly as shown (like a Gift Certificate) and you can print them from home.
Is my Gift Voucher refundable?
No, gift voucher purchases are non-refundable and our cancellation policy applies.Gift Vouchers can be used to purchase products, treatments and other Gift Vouchers!
Do I get loyalty points when I buy a Voucher?
Yes, the person purchasing the Gift Voucher receives the loyalty points.
Do I have to choose a specific treatment, or can I just have a dollar value?
Online, you can select a specified dollar amount. If you would like a particular treatment instead; please contact us and we can arrange this for you.
My voucher says it is for a treatment but I want to use it for another treatment. Is that ok?
Generally yes, unless it was a special promotion. But talk to us as we want you to be happy.
How soon can I get my gift voucher if I buy it online?
Email vouchers are carefully created by our therapists during Spa Open Hours so you will receive them within a few hours of ordering. For couriers, you will generally receive your Gift Voucher in 3 working days, however rural areas may take longer and there can be delays with couriers during the Christmas period. We will email you a confirmation when we have processed your order which will contain your tracking information.
What is the cost for sending a voucher by courier?
Delivery is $5 for a courier delivery of items under $100.
With our gift certificates able to be purchased online, you don't have to worry - Is there a beauty salon open near me?
Send mum or a mother to be in for a relaxing spa day with professional beauticians; Busy mothers could always do with a beauty therapy day!
Purchase multiple vouchers and gifts to create thoughtful gift baskets and boxes.
Some of our most popular relaxation treatments include pregnancy massage, foot massage and back massage therapy for men.
Book Now and Pay Later with: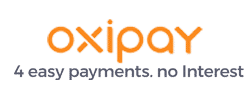 We pride ourselves on our knowledge and expertise in all aspects of skin, body therapy and great customer service. Our beauty spa and skin clinic offers an elegant and friendly environment in which to pamper and spoil you. All aspects of our treatments have been developed with this in mind. Your time with us is simply that: your time, and we endeavour to make that time special.